Auckland just has a hard time shaking off the winter chill as the weather demonstrates its split personality. It's hard to figure out what to wear as we approach the end of spring. One minute it feels like the tropics and the next, it feels like someone forgot to close the freezer. The winter jacket is still within arms reach while we wear our short shorts and tshirts in hope of a "good" day.
This is our first attempt at OOTD. It still feels like we are dressing up for winter.
One thing is for sure...modeling is hard.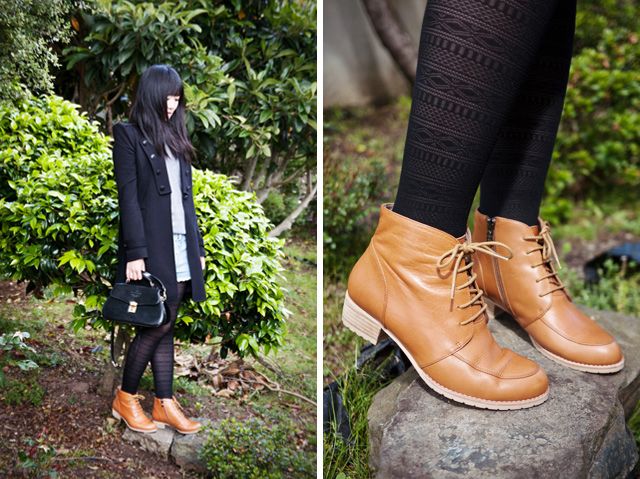 Lemon Whisky
Top: ONLY jacket, Country Road sweater Bottom: SUKIIRED shorts, UNIQLO tights Shoes: Kisscat Bag: Vintage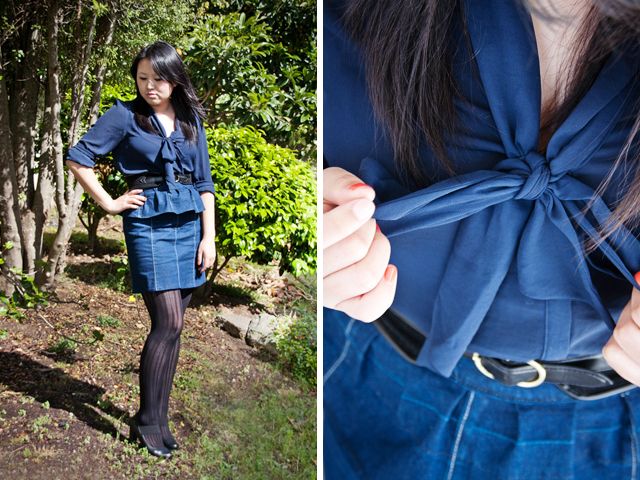 XYZ
Top: H&M blouse Bottom: DIY peplum skirt Accessories: H&M Belt/ Platinum Stockings Nails: OPI Hot and Spicy
XYZ: Recently I went to Kmart to have a look around for a bargain. I knew they had cheap shoes but I didn't realise how up to date they were in turns of the styles they offer. Spent a few hours just at the shoes sections and tried on all the shoes. Even the rediculously high ones, a good 15cm heel, were surprisingly comfortable. Tried these babies on which lead to an impulse buy. Only $29 so it wasn't too painful on the wallet. Simple design and comfortable enough that they didn't try to murder my feet. Sorry boys, I'm officially taller than all of you this summer.
Lemon Whisky: I bought these shorts online, I just love the spikes on these suckers. If I am wearing a neutral colour palette I like to choose pieces with subtle but interesting details just to edge up the outfit abit.